Come join the of HAPPY FARMERS and HAPPY VETS community.
If the happiness of animals makes you happy, if you want to exchange with breeders and veterinarians passionate about cows and breeding.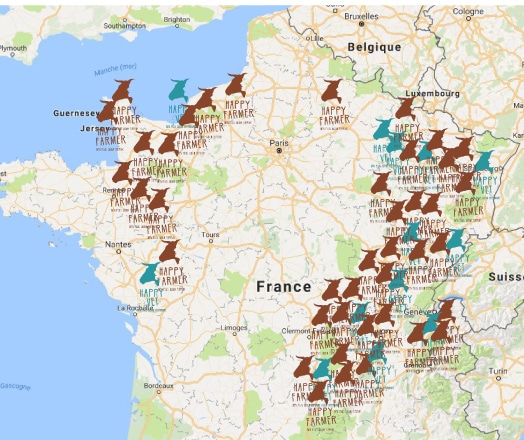 Join our HAPPY network.
We are already fifteen veterinarians and hundreds of breeders almost everywhere in France.
We organize meetings to exchange and make progress.
---
How to be HAPPY?
Contact us: or at +33 0 3 73 72 04 50 and we will agree on a first appointment.
Then we will organize the HAPPY visit, which is a global audit of your farms and your practices.
This audit, about 3 hours, is totally free!