Happy event in Mâcon !
Large participation rate at our Happy event which took place last Wednesday, June 19th at Obione office in Mâcon.
70 participants – 12 participants including 25 veterinarians, 20 farmers, the restaurant "La Côte de Bœuf", the Manager of Carrefour Market of Charnay City, Bioret, Agronov, consumers including le club des communicants of  Dijon city, in addition to regional GDS  (health protection groups) and Grand Charolais Municipalities, all of them exchanged on the Happy approach.
Luc Mounier opened the event with a presentation on scientific principles of animal welfare in breeding and have highlighted the obligation for all to take it into consideration, every day, all the time whether farmers, veterinarians or each one involved in farming.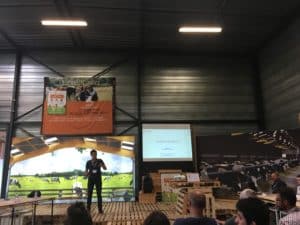 An overview has been given on the HAPPY approach by:  Dr. Lionel Reisdorffer, veterinarian, HAPPY approach Initiator and Obione's Chairman, co-moderated by Ms. Lena Joannes, Agriculture Engineer at Obione and Coordinator – auditor of the approach.
The HAPPY Vets, who are part of this approach and operates it through their customers have shown how important that Vetos should be more Health specialist rather than been disease specialist. This is a compulsory evolution and a strong expectation of farmers.
Anyway, "if you do not do it, we are all called to disappear and we will be supplied with products coming from a long way away, often with questionable sanitary and ethical qualities". Said the HAPPY vets to their colleagues.
"Finally something that allows us to have a recognition," said Corinne, a farmer in Rhone-Alpes region and Arnaud, a farmer in the North-Est of France added "in 10 years the approach will be a standard ensuring to our products to be integrated into the food shopping baskets »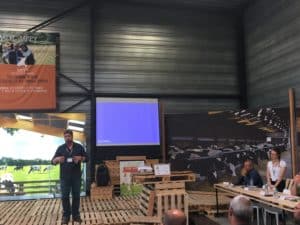 Finally, the players of this chain have shown their interest in seeing products that identify Happiness in farming on their Menu, their shelves or on their plates.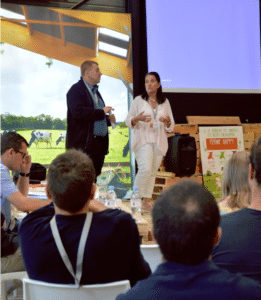 And that's how it all ended, around a barbecue of Happy meat, cheese from these farms where the happiness of men and animals is a shared value!
Formation Colostro-Notes
Pour avoir toutes les clés pour assurer la Santé aux Veaux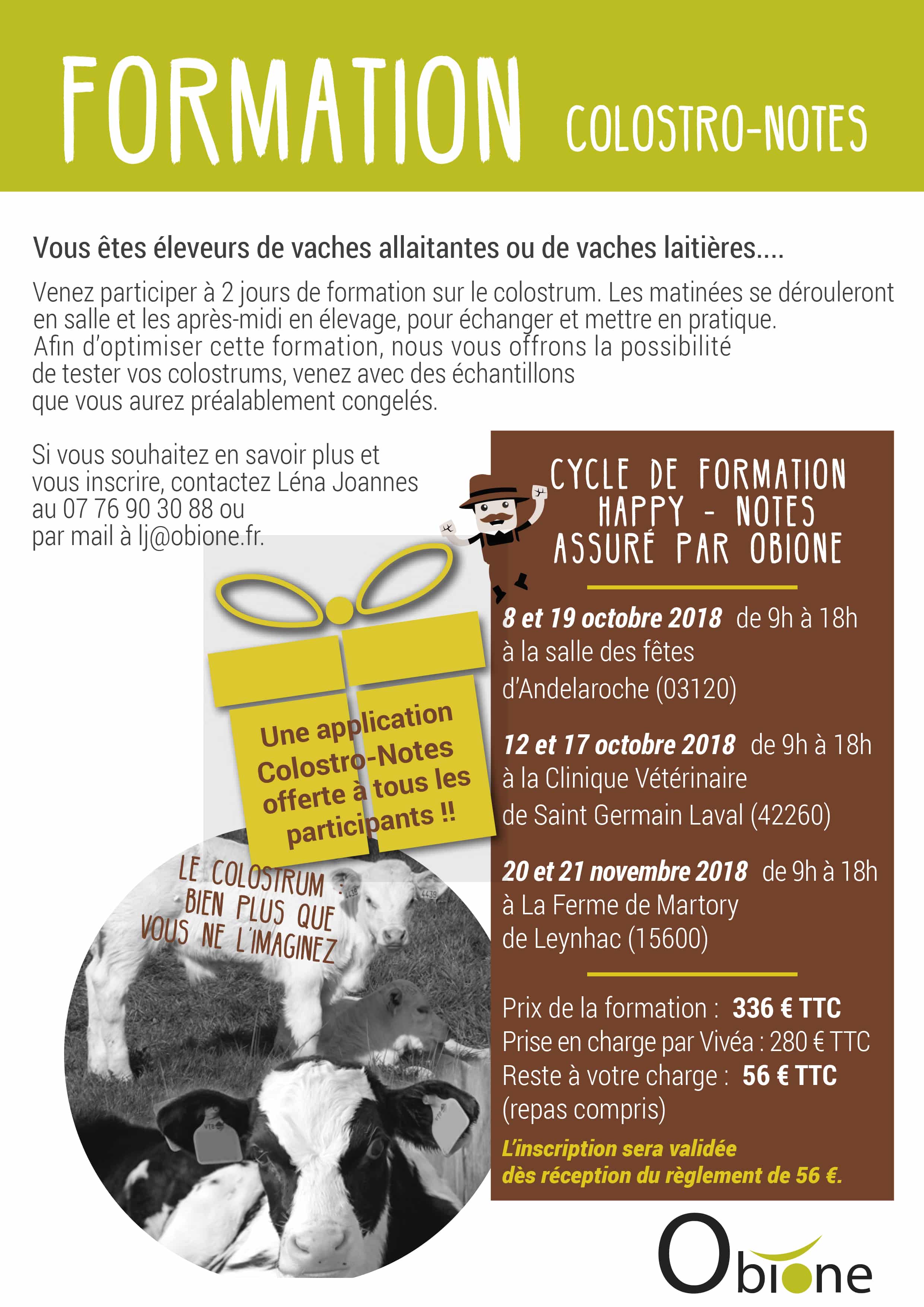 The first Happy Cheese !
Here It Is ! The first Happy Cheese ever made. From the "Franche Comté" !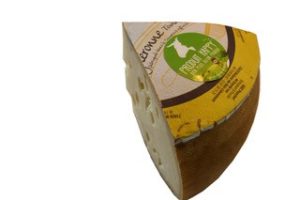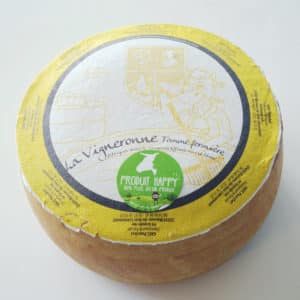 Improving the animal welfare is sometimes simple and very effective.
Provide adequate  light, the air and a suitable temperature for animals : just remove every other board from the wall! The sun, fresh air  meet the needs of animals. This advice obviously concern dairy and dry cows.
Testimonials from a HAPPY VETS from St Germain Laval (42)
Sometimes happiness is as simple as a wall that falls down …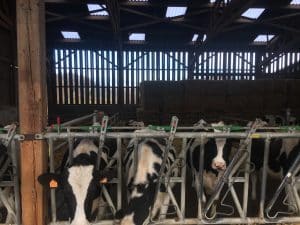 FeedBack of Frédéric Richard
A simple test to choose the sleeping animals!
Small comfort workshop  in le Cantal with a testing Happy Vet, Michael Delbouvry.
And never forget "if you do not put your son there, do not put your cows in it!"